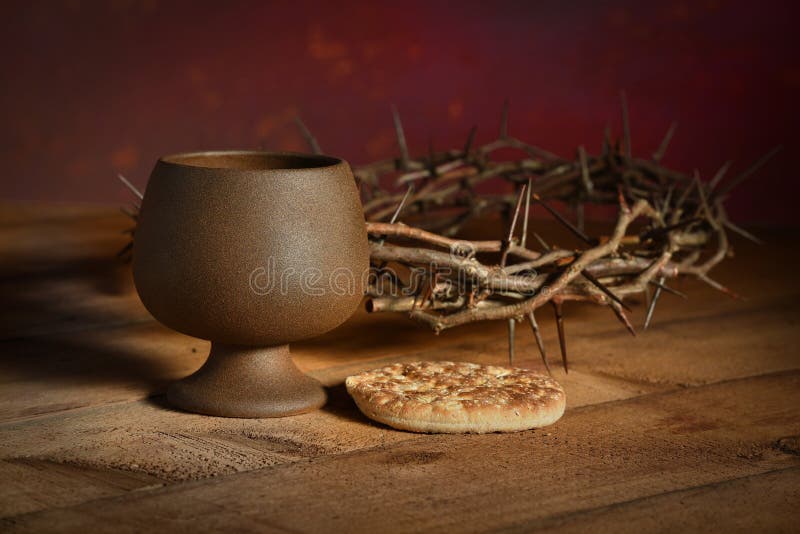 Remembrance Manuscript and Audio Recording to use in your own service if desired.
To download the audio click link below:
PRESENTATION:
MEMORIAL
OF THE
RANSOM SACRIFICE
OF
JESUS CHRIST
FOR
MANKIND
April 5, 2023 – (8:00 PM ET; 7:00 PM CT; 6:00 PM MT; 5:00 PM PT)
NARRATOR:
Please mute your microphones now in order to cut down on background sound and enable everyone to hear the Remembrance Observance.
SR. JA:
John 19:30 KJV
(30) When Jesus therefore had received the vinegar, he said, It is finished:
and he bowed his head, and gave up the ghost.
(PAUSE)
NARRATOR:
We, the Berean Bible Fellowship, welcome you to our Remembrance, or Commemoration or Memorial, of our Lord and Redeemer Jesus Christ's Ransom Sacrifice, in joyful obedience of His command.
And to allow the Word of God in His Holy Bible to answer the questions:
What was Jesus referring to when, with His last words before His death, He said, "It is finished"?
and,
NARRATOR (continuing):
Why does "It is finished" matter to us today?
Before we begin our Remembrance, we need to ask God to bless our efforts tonight in accordance with His only begotten Son's promise:
Br. JE:
Matthew 18:20 NAB-A
(20) For where two or three are gathered together in my name, there am I in the midst of them.
John 16:23 NAB-A
(23) On that day you will not question me about anything. Amen, amen, I say to you, whatever you ask the Father in my name he will give you.
NARRATOR:
Brother LA will ask for God's blessing for our Remembrance:
Br. LA:
Opening Prayer
NARRATOR:
For those who may be unfamiliar with our Fellowship, we study God's Word as closely as possible in the same manner as the Church of Berea, as reported by the Apostle Paul:
Br. JE:
Acts 17:11 NAB-A
(11) These Jews were more fair-minded than those in Thessalonica, for they received the word with all willingness and examined the scriptures daily to determine whether these things were so.
NARRATOR:
In keeping with our commitment to study as closely as possible as the Bereans' studied, tonight's Remembrance will consist primarily of Scriptures with narration only as required for continuity.
What you hear tonight is posted - more or less verbatim - on
bereanbible.net, in the link marked:
THE REMEMBRANCE AND MEMORIAL OF THE DEATH OF CHRIST Wednesday, April 5th, 2023 - Invitation to join - Recording and Memorial Script.
Also, you will notice that many of the Scriptures in that text are quoted from the King James Version (KJV) because that is still the translation most people use, and for the sake of continuity with Scriptural cross references and concordances.
However, tonight you will hear the Scriptures being read from other translations using different English words than the King James translation of the Hebrew and Greek.
If you investigate the definitions of the differing words using a concordance, you'll discover they are pretty much the same in meaning.
What you will hear tonight is the result of a collaborative effort by all the members of our Fellowship. We hope you will be as blessed by the hearing as we were by the effort.
You will hear the Scriptures read from the following versions:
The Authorized King James Version (KJV);
New American Bible, St. Joseph Edition (NAB-A);
American Standard Version (ASV);
New American Standard Version (NASV);
New American Standard Updated Edition (NASUE);
New King James Version (NKJV);
English Standard Version (ESV);
Hebrew Names Version (HNV);
The Altar Translation (TAT); and,
Young's Literal Translation (YLT).
(PAUSE)
NARRATOR:
At the beginning of Jesus' last Passover observance with His disciples:
Br. HE:
Luke 22:14-15 ASV
(14)  And when the hour was come, he sat down, and the apostles with him.
(15)  And he said unto them, With desire I have desired to eat this passover with you before I suffer:
NARRATOR:
Jesus knew that one of His own would betray Him and that it was necessary to fulfill the prophecy:
SR. YU:
Zechariah 11:12-13 KJV
(12)  And I said unto them, If ye think good, give me my price; and if not, forbear. So they weighed for my price thirty pieces of silver.
(13)  And the LORD said unto me, Cast it unto the potter: a goodly price that I was prised at of them. And I took the thirty pieces of silver, and cast them to the potter in the house of the LORD.
NARRATOR:
Knowing this prophecy:
Br. JE:
John 13:21-30 NAB-A
(21) When he had said this, Jesus was deeply troubled and testified, Amen, amen, I say to you, one of you will betray me.
(22) The disciples looked at one another, at a loss as to whom he meant.
(23) One of his disciples, the one whom Jesus loved, was reclining at Jesus' side.
(24) So Simon Peter nodded to him to find out whom he meant.
(25) He leaned back against Jesus' chest and said to him, Master, who is it?
(26) Jesus answered, It is the one to whom I hand the morsel after I have dipped it. So he dipped the morsel and (took it and) handed it to Judas, son of Simon the Iscariot.
(27) After he took the morsel, Satan entered him. So Jesus said to him, What you are going to do, do quickly.
(28) (Now) none of those reclining at table realized why he said this to him.
(29) Some thought that since Judas kept the money bag, Jesus had told him, Buy what we need for the feast, or to give something to the poor.
(30) So he took the morsel and left at once. And it was night.
NARRATOR:
After Judas had left the room, Jesus gave His remaining disciples a new commandment:
Br. LA:
John 13:34-35 KJV
(34)  A new commandment I give unto you, That ye love one another; as I have loved you, that ye also love one another.
(35)  By this shall all men know that ye are my disciples, if ye have love one to another.
NARRATOR:
And then, an invitation:
SR. YU:
Matthew 26:26-29 KJV
(26)  And as they were eating, Jesus took bread, and blessed it, and brake it, and gave it to the disciples, and said, Take, eat; this is my body.
(27)  And he took the cup, and gave thanks, and gave it to them, saying, Drink ye all of it;
(28)  For this is my blood of the new testament, which is shed for many for the remission of sins.
(29)  But I say unto you, I will not drink henceforth of this fruit of the vine, until that day when I drink it new with you in my Father's kingdom.
NARRATOR:
It should go without saying that the bread and contents of the cup were emblems - typical or representative of His body and blood.
His body had not yet been given, neither had His blood been shed.
Therefore, it seems illogical to believe that the emblems were miraculously changed into the realities they represented (in other words, (transubstantiation - defined as, the conversion of the substance of the Eucharistic elements into the actual body and blood of Christ at consecration, only the appearances of bread and wine still remaining.)).
Further, there is Scriptural evidence that the eating of either human flesh or blood was against God's Word:
Br. LA:
Leviticus 17:12-14 KJV
(12)  Therefore I said unto the children of Israel, No soul of you shall eat blood, neither shall any stranger that sojourneth among you eat blood.
(13)  And whatsoever man there be of the children of Israel, or of the strangers that sojourn among you, which hunteth and catcheth any beast or fowl that may be eaten; he shall even pour out the blood thereof, and cover it with dust.
(14)  For it is the life of all flesh; the blood of it is for the life thereof: therefore I said unto the children of Israel, Ye shall eat the blood of no manner of flesh: for the life of all flesh is the blood thereof: whosoever eateth it shall be cut off.
Br. JE:
Deuteronomy 14:2-3 NAB-A
(2) For you are a people sacred to the LORD, your God, who has chosen you from all the nations on the face of the earth to be a people peculiarly his own.
(3) You shall not eat any abominable thing.
NARRATOR:
Also, the Jewish people were forbidden to eat blood.
Sr. YU:
Leviticus 7:26-27 KJV
(26)  Moreover ye shall eat no manner of blood, whether it be of fowl or of beast, in any of your dwellings.
(27)  Whatsoever soul it be that eateth any manner of blood, even that soul shall be cut off from his people.
NARRATOR:
The word "eat" is Strong's H398 which is defined as "Eat, Consume, Devour, Feed or Burn Up".
The disciples must have clearly understood that He was not speaking of literal body and blood, but of that which emblematic of His body and blood.
An emblem being defined in Webster as, "A representation, intended to hold forth some moral instruction".
(PAUSE)
NARRATOR:
For this reason, we are gathered tonight.
But we must first heed Paul's warnings:
Br. HE:
1 Corinthians 11:27-29 ASV
(27)  Wherefore whosoever shall eat the bread or drink the cup of the Lord in an unworthy manner, shall be guilty of the body and the blood of the Lord.
(28)  But let a man prove himself, and so let him eat of the bread, and drink of the cup.
(29)  For he that eateth and drinketh, eateth and drinketh judgment unto himself, if he discern not the body.
NARRATOR:
We are gathered in humble, joyful and thankful obedience in remembrance of the greatest human life ever lived, to give honor to the Redeemer and life giver of the human race, the "only begotten Son" of God, Jesus Christ.
SR. YU:
John 3:13-21 KJV
(13)  And no man hath ascended up to heaven, but he that came down from heaven, even the Son of man which is in heaven.
(14)  And as Moses lifted up the serpent in the wilderness, even so must the Son of man be lifted up:
(15)  That whosoever believeth in him should not perish, but have eternal life.
(16)  For God so loved the world, that he gave his only begotten Son, that whosoever believeth in him should not perish, but have everlasting life.
(17)  For God sent not his Son into the world to condemn the world; but that the world through him might be saved.
(18)  He that believeth on him is not condemned: but he that believeth not is condemned already, because he hath not believed in the name of the only begotten Son of God.
(19)  And this is the condemnation, that light is come into the world, and men loved darkness rather than light, because their deeds were evil.
(20)  For every one that doeth evil hateth the light, neither cometh to the light, lest his deeds should be reproved.
(21)  But he that doeth truth cometh to the light, that his deeds may be made manifest, that they are wrought in God.
NARRATOR:
We recognize and accept the work of atonement accomplished through Jesus' Ransom Sacrifice and Sin-Offering, and through the symbols of bread and the cup, as taught by our Lord and Savior, we honor these precious doctrines.
Br. LA:
Mat_26:26 KJV
(26)  And as they were eating, Jesus took bread, and blessed it, and brake it, and gave it to the disciples, and said, Take, eat; this is my body.
NARRATOR:
God commanded Israel not only to observe Passover, but also gave them detailed instructions concerning when, how and for how long:
Br. JE:
Exodus 12:3-14 NAB-A
(3) Tell the whole community of Israel: On the tenth of this month every one of your families must procure for itself a lamb, one apiece for each household.
(4) If a family is too small for a whole lamb, it shall join the nearest household in procuring one and shall share in the lamb in proportion to the number of persons who partake of it.
(5) The lamb must be a year-old male and without blemish. You may take it from either the sheep or the goats.
(6) You shall keep it until the fourteenth day of this month, and then, with the whole assembly of Israel present, it shall be slaughtered during the evening twilight.
(7) They shall take some of its blood and apply it to the two doorposts and the lintel of every house in which they partake of the lamb.
(8) That same night they shall eat its roasted flesh with unleavened bread and bitter herbs.
(9) It shall not be eaten raw or boiled, but roasted whole, with its head and shanks and inner organs.
(10) None of it must be kept beyond the next morning; whatever is left over in the morning shall be burned up.
(11) This is how you are to eat it: with your loins girt, sandals on your feet and your staff in hand, you shall eat like those who are in flight. It is the Passover of the LORD.
(12) For on this same night I will go through Egypt, striking down every first--born of the land, both man and beast, and executing judgment on all the gods of Egypt-I, the LORD!
(13) But the blood will mark the houses where you are. Seeing the blood, I will pass over you; thus, when I strike the land of Egypt, no destructive blow will come upon you.
(14) This day shall be a memorial feast for you, which all your generations shall celebrate with pilgrimage to the LORD, as a perpetual institution.
NARRATOR:
The unleavened bread was taken from God's mandate of the Passover celebration; however, wine was never commanded to be drunk in connection to Passover.
Is it possible that God used Jewish tradition to allow His Son to celebrate the first day of Passover with His disciples to institute the New Covenant that He made?
God commanded the partaking of three elements at the Passover celebration:
Sr. YU:
Exodus 12:8 KJV
(8) And they shall eat the flesh in that night, roast with fire, and unleavened bread; and with bitter herbs they shall eat it.
NARRATOR:
Just as Jesus asked a blessing on the bread before serving it to His disciples, so I will ask Sister JA to ask a similar blessing on the bread in consideration of what it pictures.
Sr. JA - PRAYER FOR THE BREAD:
NARRATOR:
All those desiring to partake of the bread, please reverently and solemnly partake of your bread at this time.
[Wait 30 seconds]
NARRATOR:
Has everyone had time to partake of the bread?
(Wait 5 seconds)
NARRATOR:
Drinking four cups of wine at Passover is a Jewish tradition that was added somewhere along the way and Jesus, Himself, used this tradition to illustrate the New Covenant in His blood.
This tradition came from the first century Jewish marriage proposals, in which wine took on a special significance.
At the end of the marriage proposal, after a marriage covenant was actually drawn up and agreed upon by the groom, father of the bride and the bride, it would be sealed with a toast between the groom and the bride.
The groom would pour the wine and offer it to his (hopefully, soon-to-be) bride, with the promise that,
"This is a covenant in my blood" or something similar.
To accept his proposal, she would drink it, accepting the marriage covenant or contract, and accepting ALL of its terms.
To reject the request (because it was her choice - hers was the final decision) she would simply return the cup.
We read Jesus' words:
Br. LA:
Luke 22:20 KJV
(20)  Likewise also the cup after supper, saying, This cup is the new testament in my blood, which is shed for you.
NARRATOR:
The groom, after such a proposal was accepted, would promise not to drink wine again until he saw the bride again, on their wedding day.
He would then go to make a bridal suite ready, which was a room attached to his Father's house.
He would stock it and prepare it to make everything perfect, returning to take his bride for their wedding day at a time she would not expect, in order to foster a sense of expectation and excitement every day that today might be the day she would see her groom coming for her.
In the meantime, the bride to be was encouraged to regularly drink small amounts of wine, each time reminding her that her groom would be coming for her.
Today just might be the day.
Jesus said:
Br. HE:
John 14:2-3 ASV
(2)  In my Father's house are many mansions; if it were not so, I would have told you; for I go to prepare a place for you.
(3)  And if I go and prepare a place for you, I come again, and will receive you unto myself; that where I am, there ye may be also.
NARRATOR:
And,
Br. JE:
Matthew 25:1-13 NAB-A
(1) Then the kingdom of heaven will be like ten virgins who took their lamps and went out to meet the bridegroom.
(2) Five of them were foolish and five were wise.
(3) The foolish ones, when taking their lamps, brought no oil with them,
(4) but the wise brought flasks of oil with their lamps.
(5) Since the bridegroom was long delayed, they all became drowsy and fell asleep.
(6) At midnight, there was a cry, 'Behold, the bridegroom! Come out to meet him!'
(7) Then all those virgins got up and trimmed their lamps.
(8) The foolish ones said to the wise, 'Give us some of your oil, for our lamps are going out.'
(9) But the wise ones replied, 'No, for there may not be enough for us and you. Go instead to the merchants and buy some for yourselves.'
(10) While they went off to buy it, the bridegroom came and those who were ready went into the wedding feast with him. Then the door was locked.
(11) Afterwards the other virgins came and said, 'Lord, Lord, open the door for us!'
(12) But he said in reply, 'Amen, I say to you, I do not know you.'
(13) Therefore, stay awake, for you know neither the day nor the hour.
NARRATOR:
And,
Sr. YU:
Matthew 26:29 KJV
(29)  But I say unto you, I will not drink henceforth of this fruit of the vine, until that day when I drink it new with you in my Father's kingdom.
NARRATOR:
The Cup also plays another role, in that, Jesus directly prays that the cup He must drink, the cup of death, will pass from Him:
Br. JE:
Matthew 26:39 NAB-A
(39) He advanced a little and fell prostrate in prayer, saying, My Father, if it is possible, let this cup pass from me; yet, not as I will, but as you will.
NARRATOR:
If there is ever any doubt that Jesus knows what it is like to be a human, here is the proof that He really did know and, even today, does know.
It is only because He succesfully completed His mission, that is, to die as an expiatory sacrificial lamb, as propitiation for humankind that we can have life through His blood.
Br. LA:
Hebrews 9:22 KJV
(22)  And almost all things are by the law purged with blood; and without shedding of blood is no remission.
John 1:29 KJV
(29)  The next day John seeth Jesus coming unto him, and saith, Behold the Lamb of God, which taketh away the sin of the world.
Hebrews 13:12 KJV
(12)  Wherefore Jesus also, that he might sanctify the people with his own blood, suffered without the gate.
NARRATOR:
Without the death of the cross (or stake, if you prefer) there is no resurrection of the dead.
And in Christ's dying, we also die, so that by His rising, we may find life.
(PAUSE)
Understanding this symbolism, it is no wonder that Jesus tells His disciples:
Br. HE:
Matthew 26:27-28 ASV
(27)  And he took a cup, and gave thanks, and gave to them, saying, Drink ye all of it;
(28)  for this is my blood of the covenant, which is poured out for many unto remission of sins.
NARRATOR:
As we drink of His cup, we accept His proposal to become betrothed to Him and to be forgiven of our sins so we can become like He is - sinless, spotless, and without blemish in His presence at the Marriage Supper.
Yet it means far more!
Remember that drinking "of the cup" indicates we accept whatever that cup represents.
When the mother of James and John approaches Jesus with her request to have her sons sit on each side of Jesus when He came into His Kingdom, Jesus replies with a question:
Sr. YU:
Matthew 20:22 KJV
(22)  But Jesus answered and said, Ye know not what ye ask. Are ye able to drink of the cup that I shall drink of, and to be baptized with the baptism that I am baptized with? They say unto him, We are able.
NARRATOR:
They did not seem to understand from Jesus that they may have to drink more than they care to swallow! They answer affirmatively before they realize what Christ's cup contained.
Jesus continues:
Br. HE:
Matthew 20:23 ASV
(23)  He saith unto them, My cup indeed ye shall drink: but to sit on my right hand, and on my left hand, is not mine to give; but it is for them for whom it hath been prepared of my Father.
NARRATOR:
What happened to the brothers?
James the son of Zebedee was the first apostle martyred by Herod.
Sr. YU:
Acts 12:2 KJV
(2)  And he killed James the brother of John with the sword.
NARRATOR:
Though John was the longest-lived of the twelve, apparently living nearly 100 years, he certainly suffered greatly at the hands of persecutors.
He spent many years in exile on the Isle of Patmos, writing the visions he was given in the Book of Revelation.
And, in his time, he had to watch the first century church disintegrate through apostasy and persecution.
Part of what Jesus' cup entails is suffering.
When we drink of His cup, we are saying we are willing to suffer with Him and experience with Him whatever He ordains for us.
Br. JE:
Matthew 10:16-33 NAB-A
(16) Behold, I am sending you like sheep in the midst of wolves; so be shrewd as serpents and simple as doves.
(17) But beware of people, for they will hand you over to courts and scourge you in their synagogues,
(18) and you will be led before governors and kings for my sake as a witness before them and the pagans.
(19) When they hand you over, do not worry about how you are to speak or what you are to say. You will be given at that moment what you are to say.
(20) For it will not be you who speak but the Spirit of your Father speaking through you.
(21) Brother will hand over brother to death, and the father his child; children will rise up against parents and have them put to death.
(22) You will be hated by all because of my name, but whoever endures to the end will be saved.
(23) When they persecute you in one town, flee to another. Amen, I say to you, you will not finish the towns of Israel before the Son of Man comes.
(24) No disciple is above his teacher, no slave above his master.
(25) It is enough for the disciple that he become like his teacher, for the slave that he become like his master. If they have called the master of the house Beelzebul, how much more those of his household!
(26) Therefore do not be afraid of them. Nothing is concealed that will not be revealed, nor secret that will not be known.
(27) What I say to you in the darkness, speak in the light; what you hear whispered, proclaim on the housetops.
(28) And do not be afraid of those who kill the body but cannot kill the soul; rather, be afraid of the one who can destroy both soul and body in Gehenna.
(29) Are not two sparrows sold for a small coin? Yet not one of them falls to the ground without your Father's knowledge.
(30) Even all the hairs of your head are counted.
(31) So do not be afraid; you are worth more than many sparrows.
(32) Everyone who acknowledges me before others I will acknowledge before my heavenly Father.
(33) But whoever denies me before others, I will deny before my heavenly Father.
NARRATOR:
We do not just drink the wine at Passover - we drink, as Matthew 20:22, in King James and Young's Literal puts it, "of the cup" of Jesus, that is, we are proclaiming our willingness to share in similar trials as Jesus did.
By partaking "of the cup" we symbolically pledge that we are willing to walk down the same path that Jesus walked, possibly with similar consequences.
We proclaim, to Jehovah, God Almighty, that we are willing to endure whatever He has appointed for us as our lot.
Br. LA:
Matthew 26:27-28 KJV
(27)  And he took the cup, and gave thanks, and gave it to them, saying, Drink ye all of it;
(28)  For this is my blood of the new testament, which is shed for many for the remission of sins.
NARRATOR:
As Jesus gave thanks for the cup before serving it to His disciples, so Brother HE will pray a similar blessing on the cup in consideration of what it pictures.
Br. HE - PRAYER FOR THE CUP:
NARRATOR:
All those desiring to partake of the cup, please reverently and solemnly partake of your cup at this time.
[Wait 30 seconds]
NARRATOR:
Has everyone had time to partake of the cup?
(Wait 5 seconds)
NARRATOR:
For time's sake, I'll summarize the events that followed up until Christ's resurrection and provide citations to the Scriptures.
Remembering that each Jewish day begins at sundown and continues all that night and all the next daylight hours until the following sundown, when the 24-hour Jewish day cycle begins all over again, these events occurred during the nighttime hours at the beginning of Nisan 14 - The Day of Preparation.
It was "before the Feast of the Passover" (John 13:1).
On the night when Nisan 14 began, after the supper, bread and cup, Jesus and His disciples went to the Garden of Gethsemane (Matthew 26:36, John 18:1).
In those same nighttime hours, Jesus was
betrayed by Judas (Matthew 26:48-49),
arrested and taken to the High Priest Caiaphas (Matthew 26:57) and
Peter denied Him three times (Matthew 26:69-75).
During the daytime hours of Nisan 14,
Pilate said to the Jews, "here is your King" (John 19:14-15).
The Jews, being persuaded by the chief priests and elders, asked that Barabbas be released and that Jesus be crucified (Matthew 27:15-23, John 19:15),
Pilate washed his hands, had Jesus brutally whipped (scourged),
Pilate handed Jesus over to be crucified (Matthew 27:24-26, John 19:16-30),
Jesus was stripped, given a robe, crowned with thorns, mocked, spit upon and beaten a second time (Matthew 27:27-31)
Continuing in the daytime hours of Nisan 14:
Jesus hung on the cross for the six hours, 9am-3pm, from noon until his death in darkness (Matthew 27:32-45).
Moments before His death, apparently understanding that He had successfully and totally accomplished His mission on earth, Jesus cried out "It is finished", and sacrificed His unblemished life (John 19:30, Matthew 27:46-50). The time of His death was the same time that the unblemished Passover lambs were slain.
At the end of the daytime hours of Nisan 14, Jesus' body was placed in the grave before sundown (John 19:31-42).
For three days and three nights Jesus remained in the grave (Matthew 12:40, Jonah 1:17).
Beginning after the last glimmer of sunlight on Nisan 14, the Jewish day changed to Nisan 15 -The Feast of Unleavened Bread .
The Feast of Passover, The Feast of Unleavened Bread, was observed during the nighttime hours of Nisan 15 (remember, this was the nighttime hours right after daytime, Nisan 14).
Nisan 16 - Weekly Sabbath - a day of rest.
Nisan 17 - The first day of the week was the Feast of Firstfruits.
Resurrection Day!
Br. JE:
Matthew 28:1-20 NAB-A
(1) After the sabbath, as the first day of the week was dawning, Mary Magdalene and the other Mary came to see the tomb.
(2) And behold, there was a great earthquake; for an angel of the Lord descended from heaven, approached, rolled back the stone, and sat upon it.
(3) His appearance was like lightning and his clothing was white as snow.
(4) The guards were shaken with fear of him and became like dead men.
(5) Then the angel said to the women in reply, Do not be afraid! I know that you are seeking Jesus the crucified.
(6) He is not here, for he has been raised just as he said. Come and see the place where he lay.
(7) Then go quickly and tell his disciples, 'He has been raised from the dead, and he is going before you to Galilee; there you will see him.' Behold, I have told you.
(8) Then they went away quickly from the tomb, fearful yet overjoyed, and ran to announce this to his disciples.
(9) And behold, Jesus met them on their way and greeted them. They approached, embraced his feet, and did him homage.
(10) Then Jesus said to them, Do not be afraid. Go tell my brothers to go to Galilee, and there they will see me.
(11) While they were going, some of the guard went into the city and told the chief priests all that had happened.
(12) They assembled with the elders and took counsel; then they gave a large sum of money to the soldiers,
(13) telling them, You are to say, 'His disciples came by night and stole him while we were asleep.'
(14) And if this gets to the ears of the governor, we will satisfy (him) and keep you out of trouble.
(15) The soldiers took the money and did as they were instructed. And this story has circulated among the Jews to the present (day).
(16) The eleven disciples went to Galilee, to the mountain to which Jesus had ordered them.
(17) When they saw him, they worshiped, but they doubted.
(18) Then Jesus approached and said to them, All power in heaven and on earth has been given to me.
(19) Go, therefore, and make disciples of all nations, baptizing them in the name of the Father, and of the Son, and of the holy Spirit,
(20) teaching them to observe all that I have commanded you. And behold, I am with you always, until the end of the age.
NARRATOR:
(Also, Mark 16:1-20 and Luke 24:1-53)
Regarding the Feast of First-fruits
Br. LA:
1 Corinthians 15:20-28 AMP [Amplified Bible]
(20) But the fact is that Christ (the Messiah) has been raised from the dead, and He became the firstfruits of those who have fallen asleep [in death].
(21) For since [it was] through a man that death [came into the world, it is] also through a Man that the resurrection of the dead [has come].
(22) For just as [because of their union of nature] in Adam all people die, so also [by virtue of their union of nature] shall all in Christ be made alive.
(23) But each in his own rank and turn: Christ (the Messiah) [is] the firstfruits, then those who are Christ's [own will be resurrected] at His coming.
(24) After that comes the end (the completion), when He delivers over the kingdom to God the Father after rendering inoperative and abolishing every [other] rule and every authority and power.
(25) For [Christ] must be King and reign until He has put all [His] enemies under His feet. [Ps. 110:1.]
(26) The last enemy to be subdued and abolished is death.
(27) For He [the Father] has put all things in subjection under His [Christ's] feet. But when it says, All things are put in subjection [under Him], it is evident that He [Himself] is excepted Who does the subjecting of all things to Him. [Ps. 8:6.]
(28) However, when everything is subjected to Him, then the Son Himself will also subject Himself to [the Father] Who put all things under Him, so that God may be all in all [be everything to everyone, supreme, the indwelling and controlling factor of life].
NARRATOR:
In life, Jesus was sinless - making Him the unblemished Passover Lamb and in death, He was the Lamb who died to atone for the sins of mankind.
In the resurrection, God glorified Jesus and showed that the payment for sins was accepted and sufficient.
(PAUSE)
NARRATOR (Continuing):
All of us of the Berean Bible Fellowship thank you for being with us tonight and invite you to come back any Thursday and/or Saturday night and join us again.
Sister YU will now close our Memorial observance with a prayer.
Sr. YU - Closing prayer.